Over the past 5 years, most of the best allergy medications have gone from prescription only to over-the-counter.  So, patients no longer need to go to a physician to receive good, basic treatment for nasal, eye, and skin allergy symptoms.  However, there are a lot of options out there, so it can get confusing.  I will try to clarify things for you.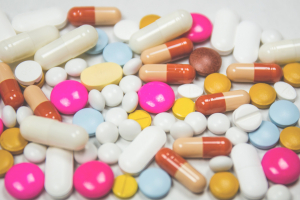 There are 3 basic categories of OTC allergy medications:  oral antihistamines, nasal steroid sprays, and oral decongestants.  In today's post, I will review antihistamines.  In future posts, I will review nasal steroid sprays and oral decongestants.
Oral antihistamines are the most familiar type allergy medication to most people.  Such medications include Benadryl, Claritin, Zyrtec, Xyzal, and Allegra.  Like the name suggests, antihistamines block the effect of histamine – the primary substance involved in causing allergy symptoms.  In general, antihistamines are effective in treating itch, sneeze, and drainage.  They are not effective in treating nasal stuffiness.
For adults and larger children, I usually recommend Allegra (fexofenadine) 180mg daily as needed.  This antihistamine is good, strong, and has the fewest side effects in the antihistamine class.  For smaller children who cannot swallow pills, I usually recommend Claritin or Zyrtec.  The dose depends on the size of the child and the clinical situation.
For mild allergies, antihistamines are a good first option.  However, if they are not effective enough, you should try a steroid nasal spray – the topic of the next post coming soon.
Michael Park, MD
http://www.parkallergy.com/wp-content/uploads/2018/11/PAC-Color-Logo-851x654-300x231.png
0
0
Michael Park
http://www.parkallergy.com/wp-content/uploads/2018/11/PAC-Color-Logo-851x654-300x231.png
Michael Park
2019-04-12 13:46:34
2019-04-12 13:46:34
ABCs of over-the-counter allergy medications – Part 1