Please check back with us for the latest news, announcements, and updates at Park Allergy Center! We regularly update our site with the latest allergy news and tips.
Brett Molina, USA Today, 2019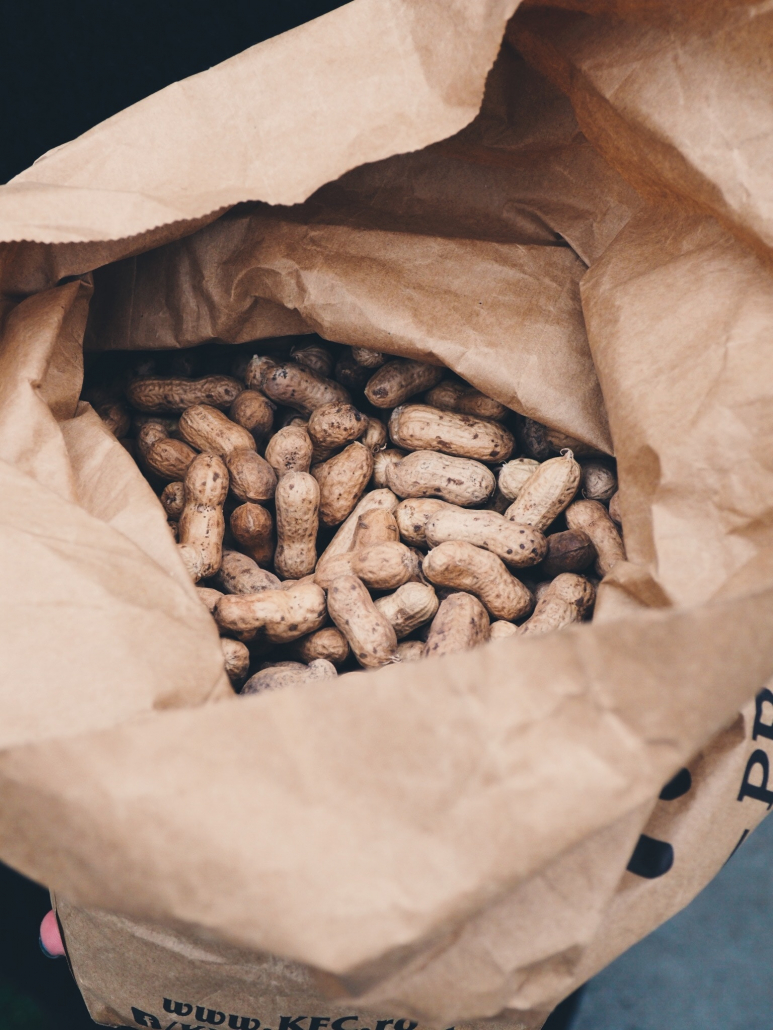 Oral treatment for peanut allergies dramatically increase allergic reactions compared to avoiding the treatment altogether, a study published Thursday revealed.
The study published in The Lancet pulled together results from 12 randomized, controlled trials, including more than 1,000 patients, to compare how participants fared using oral immunotherapy, a treatment where a person with an allergy is fed the allergen in small doses to help build up a tolerance.
The average age of participants was 9, researchers said. They were followed for about a year, measuring adverse reactions, the need to use epinephrine, and reports of anaphylaxis, a life-threatening allergic reaction.
Results showed participants using oral treatment for a peanut allergy were three times more likely to report anaphylaxis than those who didn't use the immunotherapy. Their risk of using epinephrine or suffering an adverse reaction was twice as high, said the study.
Meanwhile, the study also showed the quality of life for participants on the immunotherapy was no different than those who didn't use the treatments.
"Our results do not denounce current research in oral immunotherapy, but the method needs to be more carefully considered, improvements in safety made, and measures of success need to be aligned with patients' wishes," said Dr. Derek Chu, lead author of the study and fellow in the Department of Medicine at McMaster University in Ontario, Canada, in a statement.
Last December, a study was released saying an experimental drug used to help build a tolerance over time to peanuts is ready for review by the Food and Drug Administration.
In an interview with USA TODAY, Chu said the trials administered immunotherapy in different ways, such as a powder to pour over food, a capsule, or through peanut butter or foods containing peanuts given in controlled doses. However, Chu said while on the immunotherapy, certain activities such as exercise or even a hot shower could trigger someone to have a severe reaction.
"This type of therapy is still investigational. It's experimental," Chu said. "Patients need to know the facts exactly where the field is at."
There are currently no approved treatments for peanut allergies. In 2017, the National Institute of Allergy and Infectious Disease updated guidelines on peanut allergies, saying they could be curbed by introducing items containing the food as soon as early infancy.
/
0 Comments
/
by Michael Park
http://www.parkallergy.com/wp-content/uploads/2018/11/PAC-Color-Logo-851x654-300x231.png
0
0
Michael Park
http://www.parkallergy.com/wp-content/uploads/2018/11/PAC-Color-Logo-851x654-300x231.png
Michael Park
2019-06-08 07:12:38
2019-06-08 09:08:53
Peanut allergies can be deadly. This treatment might do more harm than good, study says
Nasal decongestants come in two basic forms.  One is oral pseudoephedrine, better known as Sudafed.  This drug causes vasoconstriction of the blood vessels.  Since nasal stuffiness is caused by vasodilation of the nasal blood vessels, you can see how it can be an effective treatment.  Since antihistamines alone are not good at treating nasal stuffiness, drug companies quickly came out with combination products like Claritin D, Allegra D, and Zyrtec D.  The D stands for decongestant.  And the decongestant is pseudoephedrine.  The problem with this drug is its potential side effects which include increased blood pressure, racing heart, jitteriness, insomnia, and … it can make men pee in their pants.  Regular use of pseudoephedrine will often result in one or more of these side effects.  The other OTC nasal decongestant is oxymetazoline and comes in a nasal spray.  The most well known version is called Afrin, but I have seen "Meijer Nasal Spray With Saline" which is basically the same thing with different packaging.  This drug is a powerful, topical decongestant.  It improves nasal stuffiness effectively and quickly.  The problem, once again, lies with side effects.  People develop tolerance to this drug quickly, meaning it becomes less and less effective with continued use.  This is the spray that people can "get hooked on."  Such patients often end up using this spray 6-12 times a day just to keep their nasal passages open a crack.  You should never use oxymetazoline more than 3 days in a row.  Most package inserts contain this warning.  And of course everyone reads package inserts, right?
Overall, I do not recommend either of these products on a regular basis.  As long as you are aware of its potential side effects, brief use may be helpful.  For patients with chronic nasal stuffiness, the best OTC treatment is the allergy nasal spray, discussed in Part 2 of this series.
Michael Park, MD
/
0 Comments
/
by Michael Park
http://www.parkallergy.com/wp-content/uploads/2018/11/PAC-Color-Logo-851x654-300x231.png
0
0
Michael Park
http://www.parkallergy.com/wp-content/uploads/2018/11/PAC-Color-Logo-851x654-300x231.png
Michael Park
2019-05-06 06:52:34
2019-05-06 06:52:40
ABCs of other the counter allergy medications - Part 4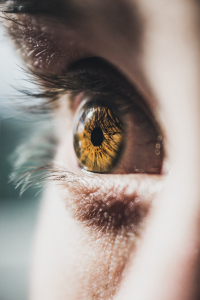 The next topic will be treatment for allergy eyes.  Unfortunately, allergy eye symptoms are among the most difficult to treat.  If you are a contact lens wearer, it is even worse because pollen just sticks to those lenses like glue.  There are two basic types of medications used in allergy eye drops.  One is a vasoconstricting drug which makes the blood vessels smaller.  This is how it "gets the red out."  Unfortunately, people usually develop tolerance to this type of medication, meaning "you get used to it," and it has a weaker and weaker effect the more you use it.  This type of medication is not healthy for the eye with daily use.  The other type of medication is an antihistamine in solution.  So, it works just like oral antihistamines work – they block histamine, the major substance involved in allergic symptoms.  Antihistamine eye drops are the preferred treatment for allergy eyes.  I usually recommend ketotifen.  This medication is available by a variety of different brands including Zaditor and Alaway.  I have also seen Meijer and Walgreens versions of ketotifen eye drops.  Other helpful tips for allergy eyes include NOT wearing contact lenses, and using lubricating drops to gently flush the pollen out of the eyes.  It also helps to keep the bedroom windows closed, wash your hair before you go to bed, and change your pillow case often.
/
0 Comments
/
by Michael Park
http://www.parkallergy.com/wp-content/uploads/2018/11/PAC-Color-Logo-851x654-300x231.png
0
0
Michael Park
http://www.parkallergy.com/wp-content/uploads/2018/11/PAC-Color-Logo-851x654-300x231.png
Michael Park
2019-04-28 19:10:51
2019-04-28 19:10:51
ABC's of over the counter allergy medications - Part 3