Please check back with us for the latest news, announcements, and updates at Park Allergy Center! We regularly update our site with the latest allergy news and tips.
Nasal decongestants come in two basic forms.  One is oral pseudoephedrine, better known as Sudafed.  This drug causes vasoconstriction of the blood vessels.  Since nasal stuffiness is caused by vasodilation of the nasal blood vessels, you can see how it can be an effective treatment.  Since antihistamines alone are not good at treating nasal stuffiness, drug companies quickly came out with combination products like Claritin D, Allegra D, and Zyrtec D.  The D stands for decongestant.  And the decongestant is pseudoephedrine.  The problem with this drug is its potential side effects which include increased blood pressure, racing heart, jitteriness, insomnia, and … it can make men pee in their pants.  Regular use of pseudoephedrine will often result in one or more of these side effects.  The other OTC nasal decongestant is oxymetazoline and comes in a nasal spray.  The most well known version is called Afrin, but I have seen "Meijer Nasal Spray With Saline" which is basically the same thing with different packaging.  This drug is a powerful, topical decongestant.  It improves nasal stuffiness effectively and quickly.  The problem, once again, lies with side effects.  People develop tolerance to this drug quickly, meaning it becomes less and less effective with continued use.  This is the spray that people can "get hooked on."  Such patients often end up using this spray 6-12 times a day just to keep their nasal passages open a crack.  You should never use oxymetazoline more than 3 days in a row.  Most package inserts contain this warning.  And of course everyone reads package inserts, right?
Overall, I do not recommend either of these products on a regular basis.  As long as you are aware of its potential side effects, brief use may be helpful.  For patients with chronic nasal stuffiness, the best OTC treatment is the allergy nasal spray, discussed in Part 2 of this series.
Michael Park, MD
/
0 Comments
/
by Michael Park
http://www.parkallergy.com/wp-content/uploads/2018/11/PAC-Color-Logo-851x654-300x231.png
0
0
Michael Park
http://www.parkallergy.com/wp-content/uploads/2018/11/PAC-Color-Logo-851x654-300x231.png
Michael Park
2019-05-06 06:52:34
2019-05-06 06:52:40
ABCs of other the counter allergy medications - Part 4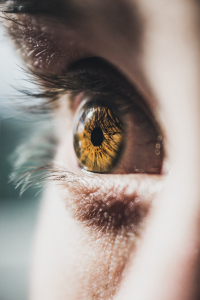 The next topic will be treatment for allergy eyes.  Unfortunately, allergy eye symptoms are among the most difficult to treat.  If you are a contact lens wearer, it is even worse because pollen just sticks to those lenses like glue.  There are two basic types of medications used in allergy eye drops.  One is a vasoconstricting drug which makes the blood vessels smaller.  This is how it "gets the red out."  Unfortunately, people usually develop tolerance to this type of medication, meaning "you get used to it," and it has a weaker and weaker effect the more you use it.  This type of medication is not healthy for the eye with daily use.  The other type of medication is an antihistamine in solution.  So, it works just like oral antihistamines work – they block histamine, the major substance involved in allergic symptoms.  Antihistamine eye drops are the preferred treatment for allergy eyes.  I usually recommend ketotifen.  This medication is available by a variety of different brands including Zaditor and Alaway.  I have also seen Meijer and Walgreens versions of ketotifen eye drops.  Other helpful tips for allergy eyes include NOT wearing contact lenses, and using lubricating drops to gently flush the pollen out of the eyes.  It also helps to keep the bedroom windows closed, wash your hair before you go to bed, and change your pillow case often.
/
0 Comments
/
by Michael Park
http://www.parkallergy.com/wp-content/uploads/2018/11/PAC-Color-Logo-851x654-300x231.png
0
0
Michael Park
http://www.parkallergy.com/wp-content/uploads/2018/11/PAC-Color-Logo-851x654-300x231.png
Michael Park
2019-04-28 19:10:51
2019-04-28 19:10:51
ABC's of over the counter allergy medications - Part 3
In Part 1, I discussed oral antihistamines.  In this post, I will review OTC allergy nasal sprays.  The main OTC options are Nasacort (triamcinolone), Flonase (fluticasone propionate), Rhinocort (budesonide), and Flonase Sensimist (fluticasone furoate).  These allergy nasal sprays are far more effective compared to oral antihistamines when it comes to treating classic allergy symptoms.  So, if you have tried oral antihistamines but still suffer from allergy symptoms, you should try an allergy nasal spray.  Further, they are effective for nasal stuffiness, whereas oral antihistamines are not.  All of the 4 products above are topical steroid sprays.  They work best if used on a daily basis.  They are not as effective if used intermittently.  Further, they usually become more effective after 3-4 days of use.  Even though they are steroids, they are safe and most are FDA approved down to the age of 2 (Rhinocort is approved down to the age of 6).
In general, I usually recommend Nasacort as I feel it offers the best combination of effectiveness and tolerability.  Nasacort is odorless and gentle on the mucous membranes.  Flonase is effective but not as well tolerated as Nasacort.  It has an odor (artificial flowers) and seems to cause more irritation compared to Nasacort.  Rhinocort is effective, has a mild odor, and is fairly well tolerated.  Flonase Sensimist is the best tolerated of the four, as it is odorless and has the smallest volume compared to the rest.  However, that small volume comes with a price – less medication.  Flonase Sensimist only contains 27.5 mcg of medication per spray compared to 50 mcg for Flonase and 55mcg for Nasacort.
So, if your allergy pill is not doing the job, give an allergy nasal spray a try.
Michael Park, MD
/
0 Comments
/
by Michael Park
http://www.parkallergy.com/wp-content/uploads/2018/11/PAC-Color-Logo-851x654-300x231.png
0
0
Michael Park
http://www.parkallergy.com/wp-content/uploads/2018/11/PAC-Color-Logo-851x654-300x231.png
Michael Park
2019-04-20 08:05:27
2019-04-20 08:23:02
ABCs of over-the-counter allergy medications – Part 2